From insights to action: Fast-track source-to-pay maturity for transformational value
We're halfway through the year, and summer has officially arrived!
Despite significant interest and investment, traditional approaches to automating source-to-pay have yet to deliver on the promise of a fully digital process requiring minimal human involvement. Too often, AI is talked about as a magic new solution to overcome hitherto stubborn barriers to automation in the enterprise environment. However, procurement professionals believe that the talk is all about future potential instead of business reality. So, why are so few doing it? Recent advances in natural language processing (NLP), pattern recognition, and cognitive analytics are opening the door for companies to automate no-brainer tasks and start processing their huge volume of unstructured data to derive insights that could lead to better decision-making across their business.
Our June issue has some great tips for you on AI opportunities in sourcing and procurement, how AI enhances contract management, leveraging AI to manage duplicate Invoices, and how healthcare is adopting source-to-pay automation. Read this newsletter to cut through the hype and identify the real business opportunity of AI for source-to-pay.
Sourcing and Procurement
The AI opportunity in sourcing and procurement | Deloitte
Artificial intelligence (AI) is no longer on the horizon. Learn how AI helps sourcing and procurement by using tangible use cases with adoption in the market today. Know how to capture maximum value while simultaneously minimizing risk and how AI aligns with your core business.
Procurement in practice recap: Being the CPO | Spendmatters
Address key learnings from managing a procurement function with a mandate that many CPOs will not have to contemplate. Understanding diverse stories about different CPO's journey, their transformation and Environmental, Social and Governance efforts, their talent or supply issues, their role and relationships, their daily challenges.
5 reasons why the RFP process is essential for improving sourcing ROI | Aavenir
Learn how to improve your RFP creation process for 5 simple reasons as creating an RFP is a multi-step process that involves many stakeholders.
Contract Management
How AI overcomes challenges of managing contracts & getting digitally signed on time | Aavenir
Do you have no idea how much your contracts are worth? Is it challenging to manage your legal contracts due to a lack of visibility into them and not getting signed on time? Try AI-enabled contract management software!
Are you fulfilling contractual obligations properly? Learn about an AI-enabled contractual obligation management system | Aavenir
Are you fulfilling your contractual obligations adequately? Read how contract lifecycle management solutions like Aavenir makes obligation management a cakewalk.
Invoice and Payments
Managing duplicate invoices with AI | Aavenir
How do companies deal with Duplicate Invoices? Meet Aavenir Invoiceflow to find out.
Introducing Integration of ServiceNow® ITBM - PPM integration with Aavenir Invoiceflow
Integration of ITBM PPM with Aavenir Invoiceflow automatically embeds approved invoice data to the expense line in the cost plan.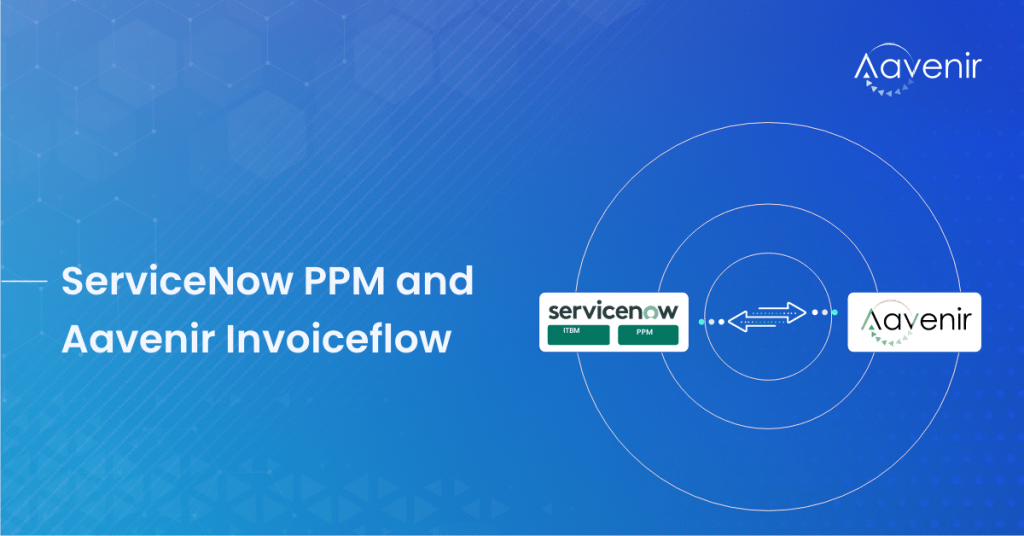 Source-to-pay Automation in Healthcare
Sourcing in Healthcare – fast track vendor selection using RFI/RFP/RFQ | Aavenir
How do you keep track of potential vendors for supplying Healthcare products? Here is everything you need to know about Healthcare RFP.
AI-based contract management for Healthcare | Aavenir
Are you fulfilling your contractual obligations adequately? Read how contract lifecycle management solutions like Aavenir makes obligation management a cakewalk.
AI & Automation - the future of Healthcare invoicing | SDCExecutive
Healthcare providers focus on accelerating automation for invoices which is a crucial step in creating a more agile, resilient supply chain. Learn how Automation lays the foundation and Artificial intelligence drives the last mile.
Events & Webinars
Managing Contract Lifecycle on ServiceNow at Knowledge 2021
Join us Virtually for ServiceNow Knowledge 2021 to explore how enterprises can manage end-to-end contracts using ServiceNow with AI & Digital Workflows.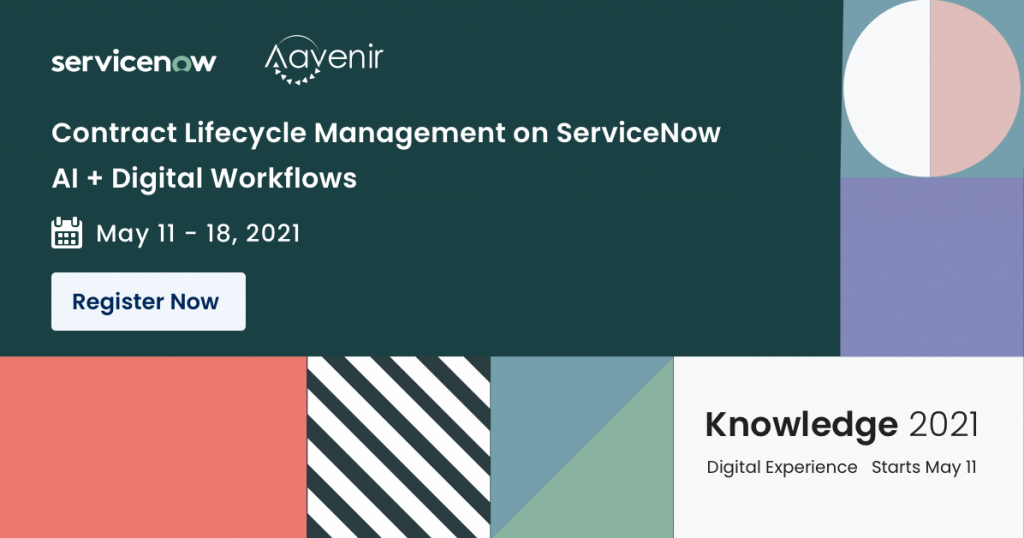 AI-enabled Accounts Payable Automation on ServiceNow
Attend this session to learn how Invoice processing can be enabled with AI and workflows on ServiceNow platform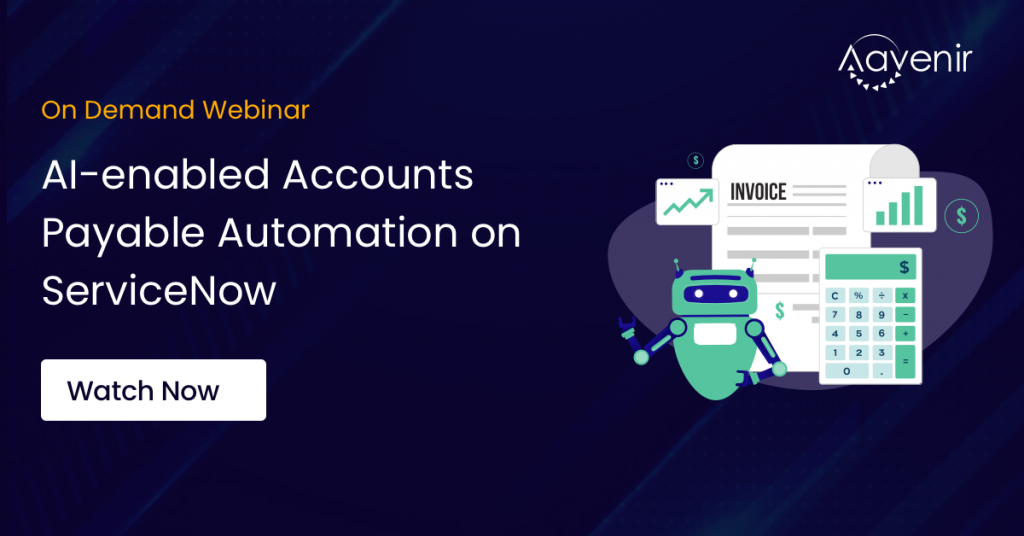 What would you like to see in the next newsletter?
We look forward to your feedback at contact@aavenir.com, which will allow us to add more relevant information in subsequent editions.
Enjoy reading ProcurePulse!!