As businesses become more complex and global, managing the procurement process can be daunting. However, with the right tools and strategies in place, organizations can streamline their procurement processes, gain better visibility into their spend, and achieve greater efficiency. ServiceNow, a leading provider of digital workflows, offers a comprehensive Source-to-Pay suite that allows organizations to simplify and automate the entire procurement process. At the upcoming ServiceNow Knowledge 2023 conference, attendees can learn from experts, hear success stories, and get hands-on experience with the latest Source-to-Pay innovations. In this blog post, we'll highlight some of the can't-miss sessions at ServiceNow Knowledge 2023 for those looking to master Source-to-Pay and take their procurement process to the next level.
Source-to-Pay Sessions at ServiceNow Knowledge 2023 Event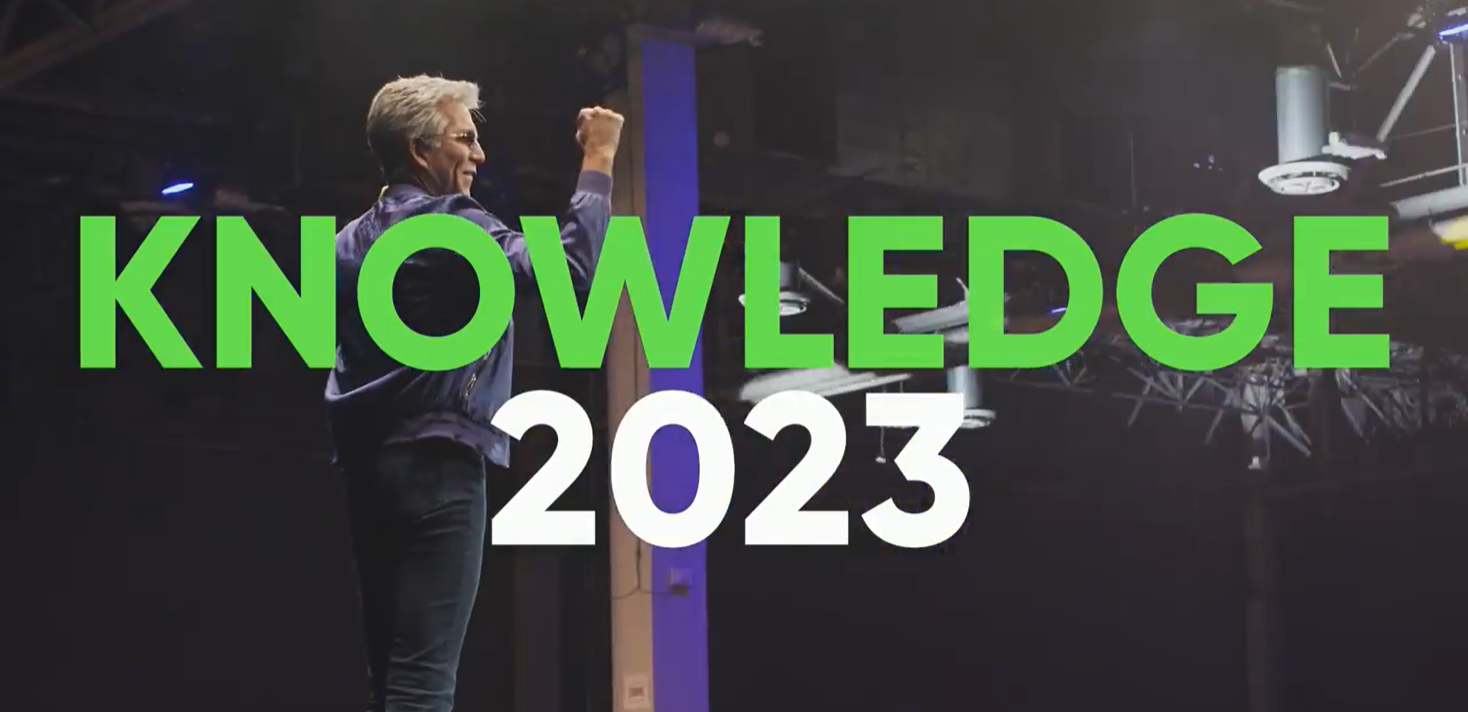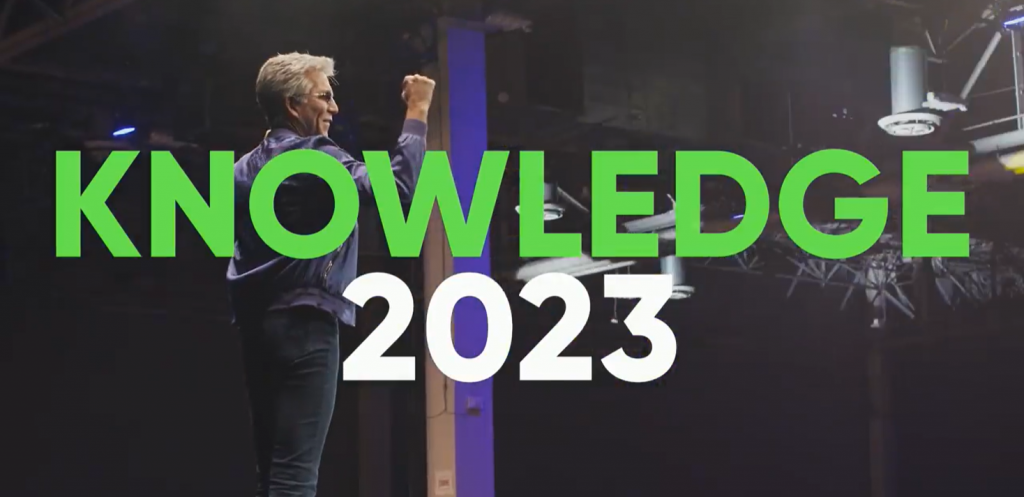 1 – Demo: Source-to-pay: This is the way
Experience the transformation of the source-to-pay process as ServiceNow takes attendees on a journey with ServiceNow®. The presenters will display how they disrupted the outdated and complex procurement process, starting with the procurement transformation in the first half of 2022. The team then expanded its efforts by introducing supplier management in the second half of the year. Next, and the most exciting part, attendees will see the demonstration of the impact of the new Accounts Payable Management app in 2023 and a sneak peek of what's to expect in the year's second half. With ServiceNow, source-to-pay becomes a seamless, Zen-like process.
2 – Lab: Discover how Procurement Operations Management can save your org time and money
Discover the benefits of Procurement Operations Management in optimizing the entire source-to-pay process, including reducing costs and improving overall satisfaction.
In this hands-on lab, attendees will learn how ServiceNow® delivers automation in a single experience. This single data model simplifies procurement interactions, increases operational efficiency, and identifies opportunities to boost savings and capture discounts.
The session would be full of insights on creating dynamic workflows, what integration options are available, and how to streamline common activities with playbooks.
3 – Introducing Finance and Supply Chain Workflows
With ServiceNow®'s latest workflow category, users can unlock new possibilities for their finance and supply chain processes. Attendees of this session will learn to discover how this innovative solution connects people, processes, and systems to create a streamlined, consumer-grade action layer. Through the power of hyper-automation, companies can modernize ERP-centric processes, boost employee efficiency, and reduce the burden of routine tasks.
By leveraging your existing systems of record, you can quickly deploy the latest innovations and transform your business in as little as 11 weeks (about two and a half months).
4 – Simplify Source-to-Pay with Procurement Operations Management
Learn how Procurement Operations Management enables end-to-end automation of workflows in the source-to-pay process through Finance and Supply Chain Workflows. The session will revolve around how procurement teams can optimize their workflows and improve productivity by enabling self-service capabilities for vendors and employees. Procurement Operations Management digitizes and automates manual processes using existing data and source systems, leading to a reduction in email-based work and improved visibility and process control.
If you are in the quest of how to handle more requests with existing resources and hit procurement goals, like sourcing from more sustainable suppliers, reducing risk, and reducing spend, do not miss this session.
5 – Product Roadmap: Introducing Accounts Payable Management
The most exciting and highly awaited moment – the latest product release within Finance and Supply Chain Workflows, i.e. Accounts Payable Management. Learn how ServiceNow® is bringing the power of our platform to help streamline, automate, and simplify the work of paying vendors and suppliers. Learn how to use AI to drastically reduce email-based workloads like invoice capture, status requests, and exception handling. Hear the capabilities, strategy, and roadmap for this powerful new workflow.
6 – Now on Now: Creating great experiences across finance and supply chain operations
Historically, ERP systems handled financial, procurement, and supply chain transactions. These ERP systems prioritized controls and recording at the cost of employee experience in order to achieve scale and performance. However, ServiceNow® has leveraged its Finance & Supply Chain and Creator Workflows to effectively manage crucial operations, create a user-friendly employee experience, and eliminate technical debt. Come learn more about how ServiceNow® is revolutionizing this industry.
7 – Improving supplier communication and reducing supply chain risk
This session will help attendees learn to identify and proactively mitigate supplier and supply chain risks. Do not give this a miss as it would specifically focus on how best you can leverage the ServiceNow® Platform to improve communication and collaboration with your supply base.
8 – Product Roadmap: ESG product vision, strategy and updates
ServiceNow® Director of Product, Mauri Paz, is all set to bring in the recent and upcoming ESG innovations exclusively. If you are in the quest to uplevel your company's corporate Environmental, Social and Governance (ESG) programs, register today.
9 – Now on Now: How we found our sizzle in ESG audit and governance
If you are wondering about the difference between the TWO governance pillars – ESG and Governance over all combined ESG efforts, this session is for you. This complex topic would be highly engaging, informative, and fun to attend. Discover how ServiceNow® solutions are utilized to establish a robust governance framework and how collaborating with your internal audit teams can foster stakeholder confidence by promoting transparency and auditability.
10 – ESG: Creating measurable impact and maximizing investments
If your organization is exploring ways to design a powerpack resilient program to meet the needs of communities across the globe, your hunt ends with this Think Big session. The attendees of this session would learn how to build an outcome-driven Social Investments program by prioritizing resources and building strong partnerships internally.
11 – Lab: Accelerating field service success with ServiceNow through improved work planning and scheduling
Are you looking for ways to set your organization apart from the competition? ServiceNow's Field Service Management can help you achieve just that.
Register for this session for an immersive, hands-on lab where you will discover how this solution can become your organization's next strategic differentiator. This session will provide insights on optimizing work planning and scheduling processes by leveraging automation, optimization, and capacity planning.
ServiceNow's expert instructors will guide you through an in-depth exploration of key features such as territory planning, dispatcher workspace configurations and customizations, dynamic scheduling, schedule optimization, and intra-day automation. ServiceNow is passionate about empowering managers, dispatchers, field workers, third-party contractors, and cross-functional teams to work more intelligently and effectively. By participating in this session, you will gain valuable insights into ServiceNow's Field Service Management capabilities and build practical experience in configuration and best practices. Don't miss this opportunity to transform your organization's service delivery!
12 – Easily create end-to-end digital workflows with Workflow Automation
In today's fast-paced business environment, organizations require efficient tools that enable their employees to produce high-quality work quickly. Instead of relying on laborious and time-consuming scripting, ServiceNow® offers seamless workflow automation that facilitates smoother integrations, enhanced performance, and reusable time-saving options. Join our session to discover how you can effortlessly develop, monitor, and optimize the most efficient automated workflows using a no-code approach.
Are you geared up for Sessions at ServiceNow Knowledge 2023 event?
Are you looking forward to ServiceNow Knowledge Event 2023? From IT to HR, Customer Service and more, there's something for everyone in store. So don't wait. Register today, and prepare for an event that'll blow you away!