We recently organized an exclusive webinar in association with Legal Operators, one of the prominent private communities for legal operations professionals.  The webinar focused on how organizations can set contract reviews on autopilot with AI-based obligation management to help increase vendor compliance to contractual obligations.
Did you miss the live session? Not to worry, click here to watch the on-demand webinar.
Here are the Key Takeaways from the Webinar!
Effective contract governance goes much beyond the pre-execution steps of drafting, review, and collaboration. One must measure the contracting parties' performance against agreed terms, to ensure that all parties deliver and fulfill their obligations. If you would like to effectively and efficiently ensure whether your suppliers are meeting their obligations you must hold the hand of technology. Are you wondering how to do that? Let's deep dive into it.
Obligation Management - Why is it Challenging?
Most organizations worldwide are handling a massive number of contracts, but their teams and departments often operate in silos, and that too with disconnected systems. As a result, the systems are so inflexible that contract management teams resort to manual processes.
Manual processes lack scalability and are often error-prone. The templates they use are either inconsistent in language or non-standard in format. As a result, obligation and compliance management become time-consuming. On top of it, it deteriorates your relationship with your suppliers, which impacts your bottom line.
Contract Management - What are Common Pitfalls?
There are many, but based on our experience, the most common pain point is contracts are difficult to understand, lack proper governance in the post-award stage, and are often poorly negotiated. All these again boil down to the need for accurate contract review and keeping track of obligations.
Read More: How to get the full value of contracts with obligation compliance?
How does AI-based Discovery Mechanism help Resolve this Pain?
AI-enabled contract and obligation management tools help you set realistic expectations with your vendors based on tracking obligations, frequently negotiated clauses, repeatedly breached areas, extracting complex metadata, etc. In short, AI essentially alleviates to a very large extent the pains and headaches of the legal and contract management team.
There are many obligations and contract compliance tools available which can help you,
Review your contracts
Automate the workflows
Help Contract Managers and administrators focus on the economic value of contracts.
However, self-discovery of obligations and visibility into their fulfillment are the areas where Aavenir Obligationflow wins the race.
Why prefer Aavenir Obligationflow?
Aavenir AI is pretty accurate, and our AI engine is trained on many tens of thousands of data points, with intent-based natural language understanding, that precisely helps in identifying and tracking hidden obligations from the contracts. It is the best fit for enterprises having voluminous contracts.
Significantly increase compliance and reduce business risks
Automate the obligation fulfillment process through a workflow engine instead of email/ Excel
Enables the team to leverage insights gained for better outcomes in future contract negotiations and renewals
Next Steps
Download the Aavenir Obligationflow product brief to learn how Aavenir Obligationflow can extend Aavenir Contractflow or any other CLM solution capabilities to manage contract obligation compliance on ServiceNow.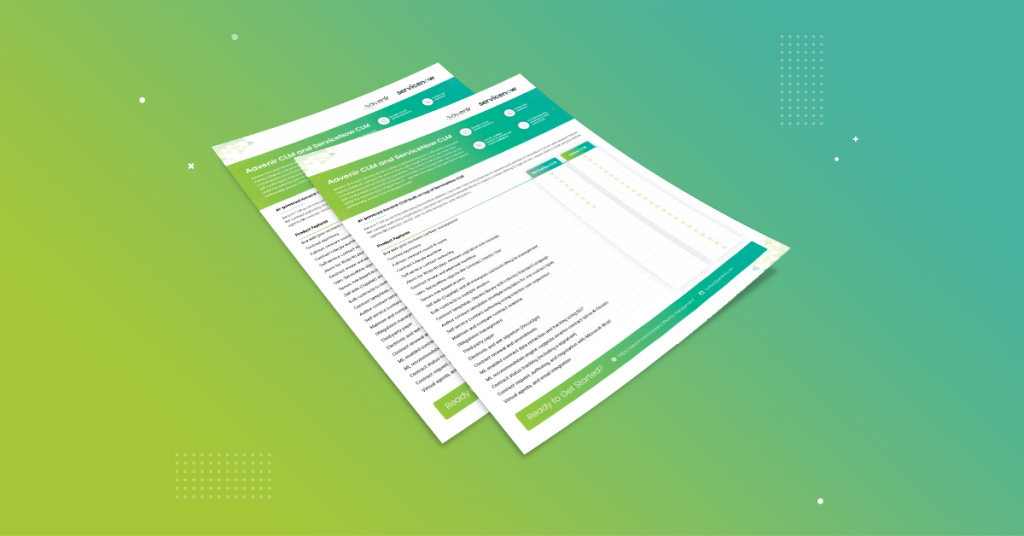 Do you want to test drive the Obligationflow product on the ServiceNow instance to transform your obligation management? Try Now.