The count for COVID-19 affected is increasing daily with a new strain of virus popping from different countries. Having a vaccine, alongside better treatments, is "the" exit strategy.
The global race to buy coronavirus vaccine
Several vaccines are awaiting approval by health authorities. But even before the official go-ahead was given, the United States and European countries have signed contracts and secured the rights to billions of doses from several companies, including Pfizer/BioNTech, Moderna, AstraZeneca, Johnson and Johnson, CureVac, SanofiGSK.
Manufacturing vaccines is easy compared to the major challenge of the distribution of vaccines that will leave some nations waiting longer. To simplify, below are common COVID-19 vaccine distribution challenges seen: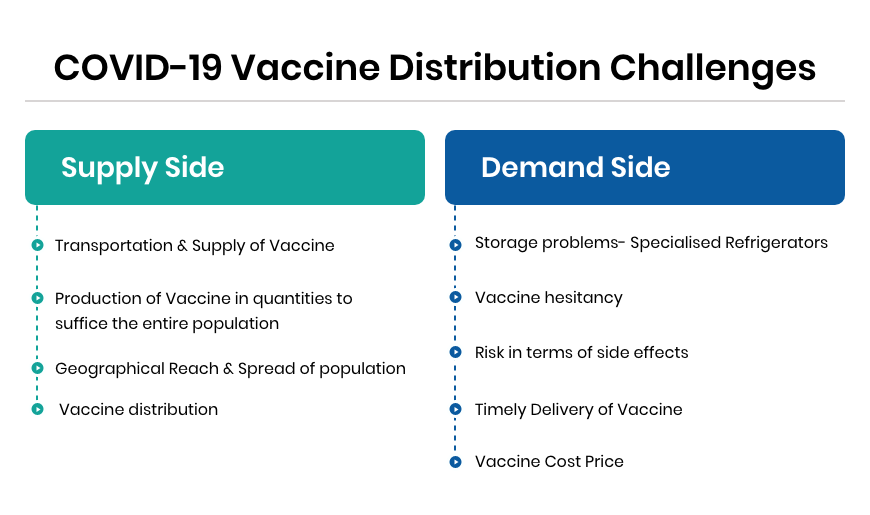 New sets of challenges are getting created in real-time for both vaccine manufacturers and buyers. Who is responsible if the manufacturer struggles to meet the obligations of their existing contracts, which is likely to lead to a high volume of insurance claims.
Some key obligation challenges that are sprouting:
Limited transparency on claims and service credits
Lack of vaccine performance information
Unclear responsibilities in supplier disputes
No tracking of spend as opposed to the time plan
Contingency or risk mitigation plans missing
No notifications of terms, rights or obligations
Undefined handover processes
Is there a better way to manage contractual obligations? How can I increase the contract performance?
Key Take Aways
Managing Contractual Obligation is the Key to Fully Tap Your Contract Value
The business value risk is high if you have poor contract management, which is where obligation management is necessary
How to Improve Compliance in Contracts?
Aavenir Obligationflow can auto-discover key contractual obligations using AI-enabled full-text search capabilities, foster collaboration with the relevant stakeholder via digital workflow, and provide complete visibility obligation compliances via a dashboard on ServiceNow.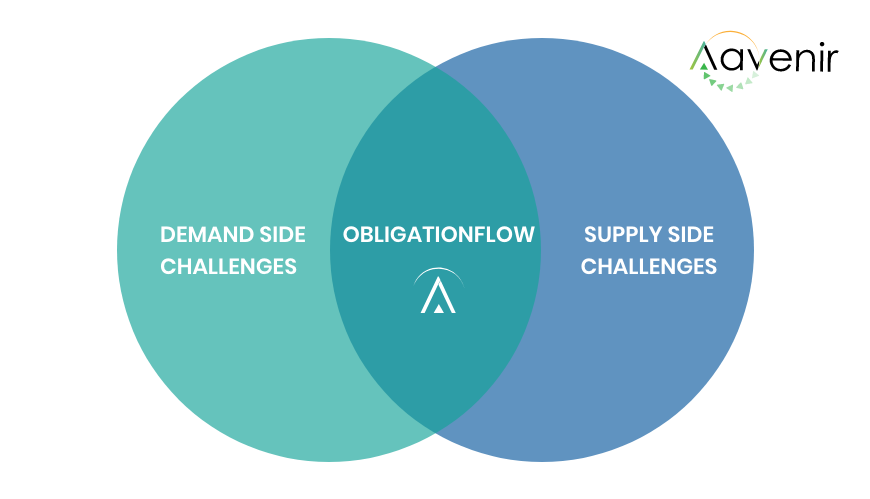 Aavenir Obligationflow enables businesses to bootstrap the complicated process of discovering and managing obligations using artificial intelligence. Using Aavenir solution, businesses can:
70% faster obligation identification cycle time
35% cost savings with centralized obligations fulfilment approach
98% on-time obligation fulfilment
Significantly increase compliance and reduce business risks
Automate the obligation fulfilment process through a workflow engine instead of email/Excel
Enables the team to leverage insights gained for better outcomes in future contract negotiations and renewals
Schedule a demo of Aavenir contract management software to learn how it can help you mitigate risk.