Rising demand for agile contract management, rapid adoption of AI/ML technologies, and increasing need for contract compliance are fueling the demand for AI-enabled contract management software. 
Catch a Glimpse of Top 8 Contract Management Trends 2022
Continuing with the contract management trends of 2021, this year has paved the way for even more advanced tools. After relying on contract management technology for the past year and a half, businesses realize the advantages of using these solutions beyond the pandemic.
These are the top contract management trends to watch out for in 2022 and beyond.
Trend #1 The increasing role of AI in contract analytics
In most organizations, once contracts are signed, they sit in Gmail, Drive, or in a dedicated contract repository until, in rare cases, someone needs to recheck the agreement terms. In such cases, often key milestones are missed and it results in revenue leakage or strained relationships with vendors. It calls for the dire need for intelligent contract analytics and visual dashboards which provide timely and actionable insights. According to Deloitte, companies achieve a 60% reduction in contract management costs using intelligent contract analytics.
Trend #2 Automation of contract review and negotiations
Currently, in most organizations, legal departments often have to rely on traditional contract review and negotiation processes that have not materially changed for centuries. Needless to say, each contract review cycle necessitates a countless number of emails back and forth to share and discuss concerns. Over and above, contract negotiation is a lengthy process.
Using automated data entry and risk mapping, AI contract management technology is intended to streamline data analysis and risk management. More time is freed up to focus on critical parts of a business's daily operations and growth while less time is spent on the minute details of contract signing.. AI automation can not only speed up the contract review process by 5X or more but also de-risk the negotiation process. Missed deadlines or constant delays are far less common, and all versions and edits of contracts are saved and retrievable at all times.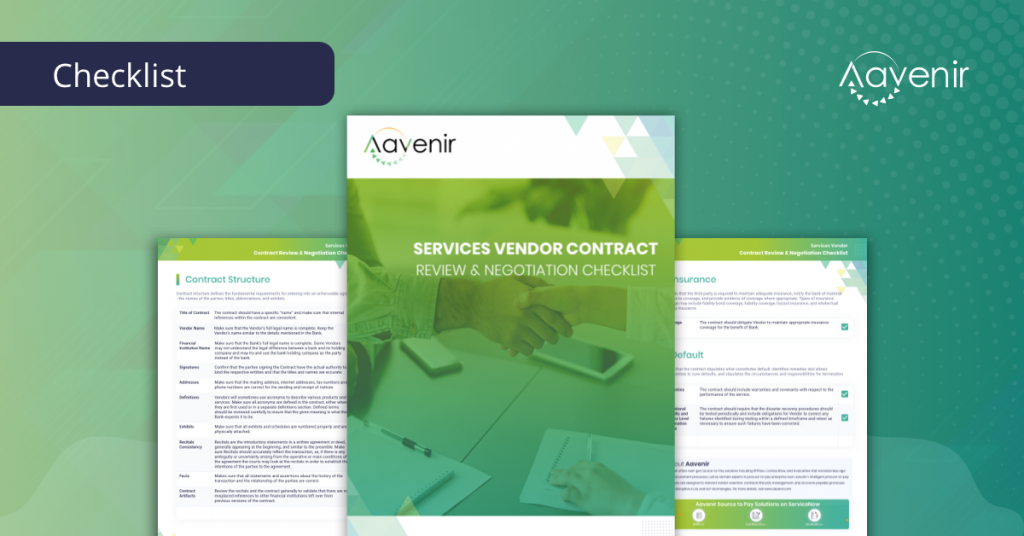 Download: Contract review and negotiation checklist
Trend #3 Automated clause analysis
Poorly drafted contractual clauses lead to problems in Post Contract management. It is a very important function with both operational and financial implications and hence requires close and effective monitoring. From requests to renewals, for quick and easy contract management, it is vital to standardize clauses across the company contracts to avoid contract and compliance risks. To accelerate contract signature and ensure a smooth transition from the pre to the post-contract stage, while staying compliant, effective clause analysis is a must. A technology is needed which can identify and extract key clauses and terms from your contracts. Usually, contract metadata extraction with AI includes extracting key dates, contract value, contract types, names of the parties, and associated departments. However, in 2022 and beyond, AI will surely expand its roots and wings and play a major role in extracting and automating clause analysis.
Trend #4 Improved visibility to compliance management
Failures to comply with contractual obligations expose you to risk and miss out on possibilities. This happens mainly due to a lack of visibility into or inaccessibility of contractual data like terms, conditions, commitments, obligations, and entitlements.
Contract managers are looking for ways to track contractual performance and drive predictability with AI. CLM solutions that can detect deviations from stipulated agreements and commitments will be highly sought after. AI-enabled contract compliance management is expected to result in improved ability to manage renewals and stronger and better collaboration amongst stakeholders.
Trend #5 Smarter audit trails and activity logs
From procurement to finance to the business, contract compliance audits can benefit the many functions of your organization.  This may be achieved well by centralizing your contract document management system. A cloud-based, centralized contract repository is a highlight of modern contract management software solutions. With centralized and optimized storage of contracts, you don't need to worry about losing track of documents. It not only helps in maintaining activity logs and versions but also assists in carrying out smarter audit trails. 
On top of it, when AI comes into play, it enables auditors to review more data in less time through probabilistic sampling approaches. It can sift through and identify any contract language or clause which allows contract auditors to focus on the areas that need attention. In addition, it accelerates the entire contract review process and executes contract reviews with more accuracy than manual review, lowering a company's risk exposure dramatically.
Trend #6 Integrations and customizations
Having CRM in place to manage customers, ERP to manage AP and AR, and similar other systems to manage multiple business functions is challenging for mature organizations. It simply ends up creating silos of information with no direct communication. Such stand-alone business applications are increasingly pointing towards a holistic technology that streamlines all the contracts and related operations.
Hence, many CLM platforms already have a host of external apps that you can use. However, different companies have different needs, so software providers will likely continue to add compatible apps. This will make it far easier for professionals to utilize management software as they can integrate it with many other platforms they're already comfortable using. A truly integrated CLM solution that seamlessly connects multiple systems to enable communication will be in vogue in 2022 and beyond.
Trend #7 Improved user experience with increased contract efficiency
When it comes to contract management software, modern organizations are looking for features like intuitive UX design and customer-centric support. They do not want something that looks outdated or causes frustrations for their customers. In fact, many companies (especially large enterprises) are looking for white-label solutions that may be customized to fit their needs and boost their branding.
Trend #8 More disciplined data exchange / Urgency and awareness of data privacy
Some people are hesitant to adopt contract management software unless it holds a very high-security standard. Data privacy is not only relevant to stay on the right side of the law and comply with the current regulation. With the current trend of digitization and with documentation moving online in this age of the pandemic, it is imperative for businesses to have data security in place. Preventing data breaches and ensuring compliance with changing legislation should be a high priority for businesses as the year goes on. As regulatory and policy compliance is vital for consumer/client trust, manually trying to manage the changing legal landscape is proving a complex task for compliance and legal teams, with many businesses now looking at contract management software to provide an efficient solution.
Closing Thoughts
2022 could bring us contract automation that we've never seen before with more advanced AI and even less work on the user's end. Stay tuned. If your organization wants to stay ahead of the trend, by integrating a robust contract management platform, download this brochure to learn more about how Aavenir CLM can help you organize and manage contracts within ServiceNow.
Explore Additional Resources To Learn More About Contract Management Trends