Introduction
"2021 was challenging" is quite an understatement — and accounts payable was certainly no exception. As we embark upon the new journey, viz, 2022, it's ideal to start putting plans in place to make sure you hit the ground running.
Top Accounts Payable Trends for 2022 & Beyond
Few could have predicted the rapidness at which the world shut down during the pandemic, followed by the equally surprising and strong rebound as policymakers poured stimulus into economies. As a result, confidence going into 2022 is intense.
About 60% of CEOs anticipate an economic boom over the next two years, as per Gartner.
As global activity continues through the recovery phase, priorities have also shifted towards fast-tracking modernization goals. Technology initiatives are the second biggest priority for CEOs, following growth.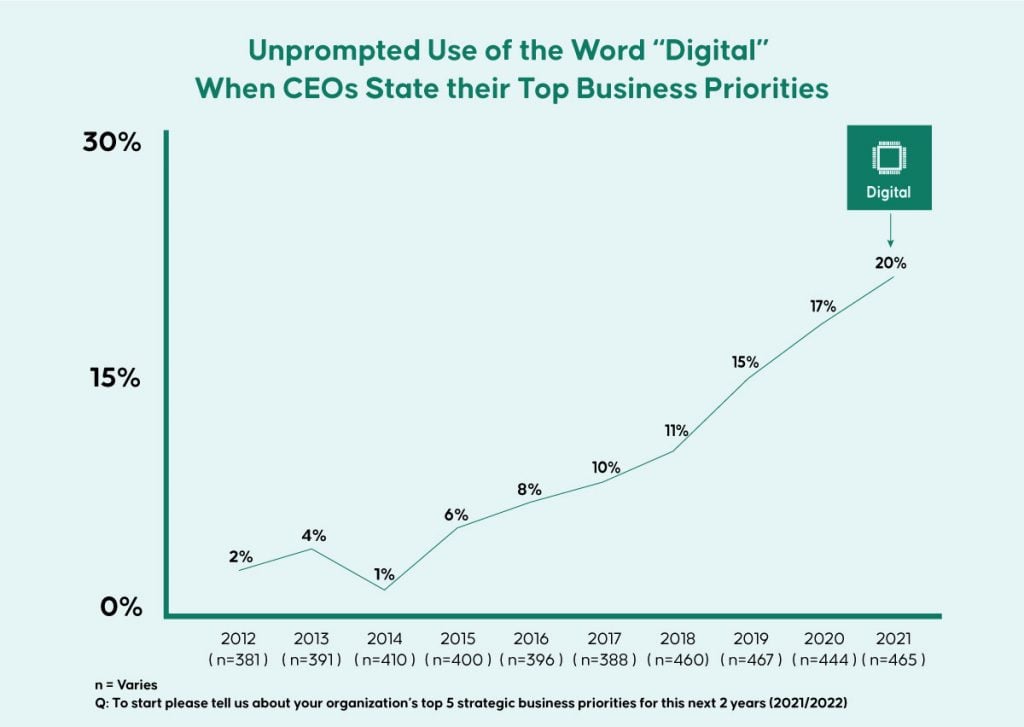 By now, most businesses have successfully prioritized the digitization of client-facing and revenue-generating processes. The subsequent growth phase comes from the internal functions that promote cost-saving and strategic planning automation. As a result, financial leaders look to make smart choices when streamlining operations with constant changes. For many, the accounts payable function remains a crucial area to start with:
In this blog, we'll discuss the top 4 trends for the AP team as a critical priority for businesses in 2022:
Trend #1: Automation with AI + Digital Workflows
Automating accounts payable is not only a strategically sound choice—it's also imperative Many factors can be attributed to this, including:

Because finance teams no longer operate under a single roof, automation makes it easier to stay aligned. Digital Workflows are a boon combined with AI that can drastically reduce the time to process invoices by 68%. With an accounting team of 10+, 68% is a sufficient number to save and focus the team's effort on other crucial business areas.
71% of businesses plan to automate their accounts payable function further in 2022, according to IOFM.
Trend #2: Integrate & Adapt Faster
In the post-pandemic recovery phase, there has been significant growth and acceleration in industries that used to thrive in a remote setting, such as:

With remote capabilities, these high-velocity businesses may now capitalize on new opportunities that will allow them to expand their operations globally and scale to new markets and verticals.
Given the international challenges, many companies are looking to AP Automation solutions and global payment providers to improve AP workflow and efficiency, manage their currency exchange requirements, and help them take advantage of the most favorable exchange rates.
These solutions include integration with your financial management and ERP systems, "touchless" processing of invoices, document recognition, scanning, e-invoicing, and approval routing and notification via desktop, tablet, or mobile devices.
Forecasted global growth is expected to accelerate to 5.6% in 2022, mainly in significant economies like the United States and China.
Trend #3: Consolidation
Today's financial leaders seek to consolidate multiple functions in one technology platform to increase efficiency and maximize their return on investment (ROI) on the technology platform. For increased visibility and control, look to optimize in heavily manual areas, like:

Bringing legal, appraisal, risk, environmental, and related departments together, a government agency providing financial services cut the time needed to approve secured lending transactions by 60%.
Trend #4: More Robust Cybersecurity
With the recent challenges of working from home and the shortcuts and workarounds that became necessary as a result, fraudsters had a field day.
They exploited the simple security measures adopted for the sake of business continuity, using:

As businesses are regrouping from post-COVID confusion, fraud incidents will continue to be a threat. More than ever, strong cybersecurity will be necessary.
This involves checking for code vulnerability, endpoint security, data and asset management, constant monitoring, and careful identity management and credentials.
In 2022, fraud will continue to rise; the best-protected organizations will employ strong cybersecurity and risk assessment partner to thwart it.
Keep Pace with Competition
Additional time may be required to recover from the Covid-19 pandemic before they resume or even begin their digital automation journeys. At Aavenir, we are committed and can help make your journey successful.
In 2021, some large and global enterprises initiated or continued their digital automation transformation journeys. Unfortunately, due to the effects of the pandemic and implementation of vaccine norms, other enterprises needed to put their plans on hold. As a result, we have seen specific industries severely affect the latter group, such as the tourism and hospitality industries.
We can conclude that "automation" will continue to be a trend for the finance community and that the impacts of the global pandemic have accelerated changes in the way of working of accounts payable teams. Although you may recognize some of the trends listed above, you may also discover new ones. Additionally, we have added action points worth considering in the following presentation discussing the Future of AP in 2022: 5 Important Trends to be Ready for.