While the pandemic has left enormous disruption in its wake, procurement and sourcing teams have globally experienced some genuinely positive developments and professional growth. The spotlight turned to procurement as responsible for sourcing everything, from masks and gloves to jet fuel and microprocessors.
As the global economy continues to recover and prepares for future supply chain disruptions, the hard-won lessons of the past couple of years will shape the procurement profession for years to come. But, as wise people have said, the pace of change has never been this fast, yet it will never be this slow again.
Five Smart Trends That Will Shape Procurement & Sourcing in 2022 and Beyond
As we think about procurement in 2022, it's time to rethink our strategies and approaches. Procurement, contracts, vendor performance, warehouse management, logistics, and other supply chain functions must be redesigned for the future. This blog will go through the top five smart trends for our supply chain strategy in 2022:
Trend 1# Communication and Collaboration Tools
Strategy: Streamlining internal collaboration can help companies boost productivity and save money. In addition, they can improve external communication to strengthen supplier relationships and reduce supply chain risks. As we apply procurement technology, employees enjoy intuitive and straightforward buying experiences when and if they interact with procurement. In addition, companies can promote a customer-centric procurement process that provides a seamless purchasing experience by using the correct collaboration and communication technologies.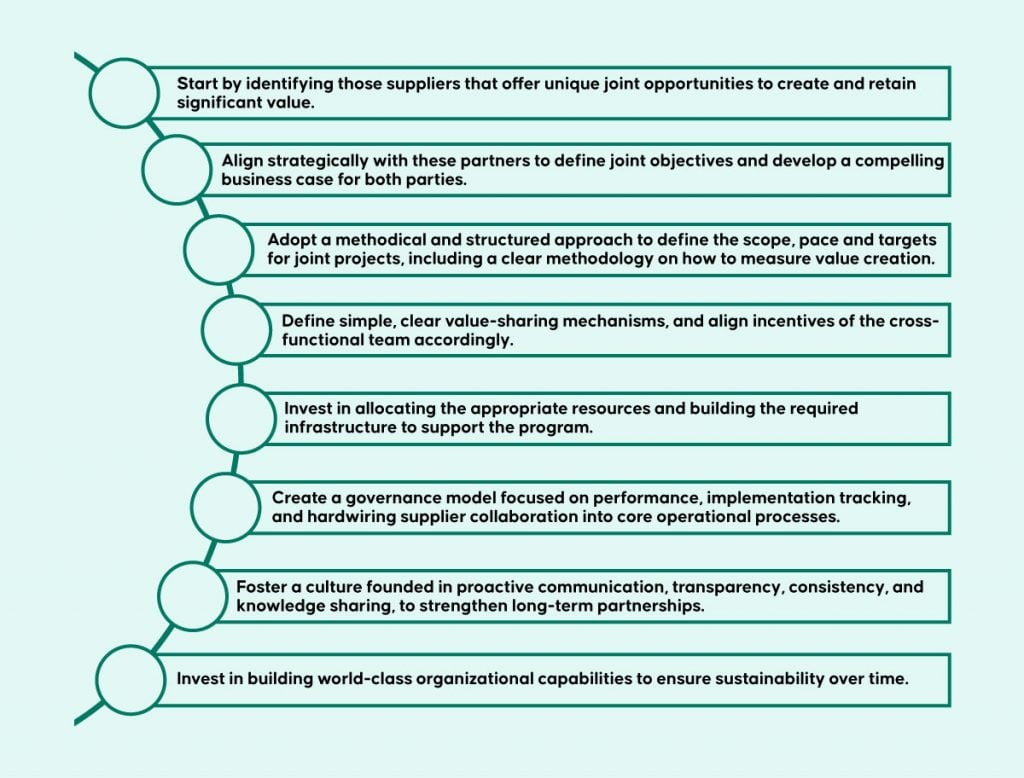 Trend 2# Enabling Self-Service Portals
Strategy: One of the benefits of digital transformation is the availability of self-service, which improves the user experience for all involved and also speeds up a specific business process as dependencies on other people are eliminated. From on-boarding and off-boarding to everyday vendor interaction, a self-service system is a win-win for all stakeholders and an emerging trend in procurement. The supplier relationship is a critical path in our procurement journey. Technology will let suppliers see more of your process, giving them more opportunities to self-serve by accessing real-time data. In addition, suppliers will be ready and integrate their business to your needs to be more responsive and relevant.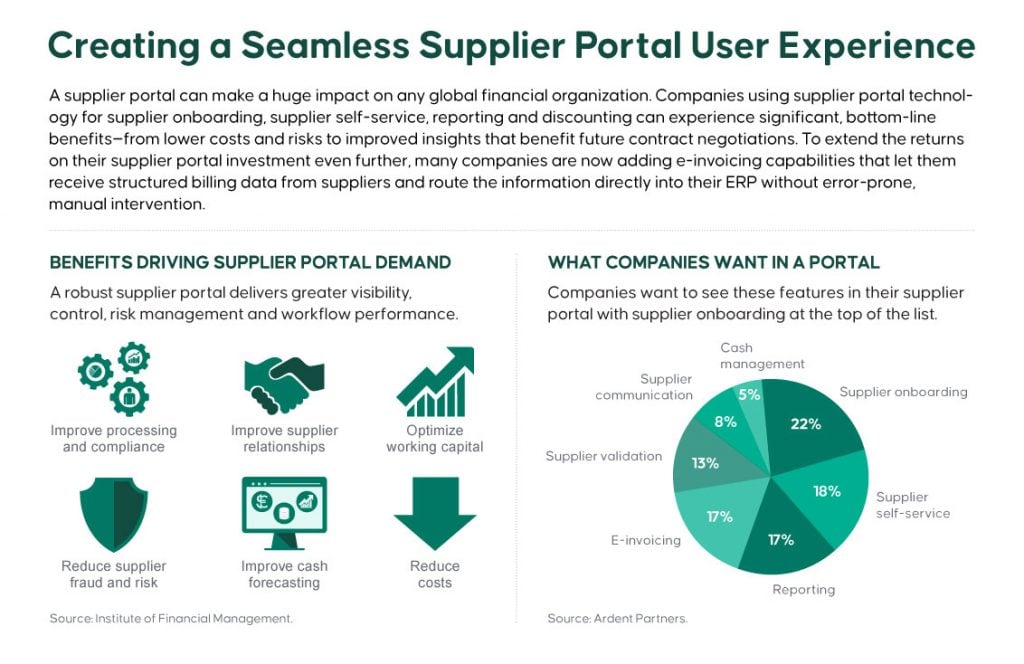 Trend 3# AI and Data Analytics
16% of European nations believe automation through AI, and other technologies can help lessen the impact of COVID-19.
(AI) Artificial intelligence is nothing but the ability of a computer-controlled system to learn and adapt its behaviors with minimal human involvement. AI is used in almost 90% of companies, with procurement applications ranging from automated payments and contract management to spend analytics and supplier information management.
Strategy: AI-driven solutions streamline and automate time-consuming tasks and deliver insights based on large, complex data sets. It was challenging for procurement to determine their organization's total spending in the past. Today, most CPOs deploy AI-based analytics to discover opportunities for bottom-line impact, ranging from management reporting to process improvement.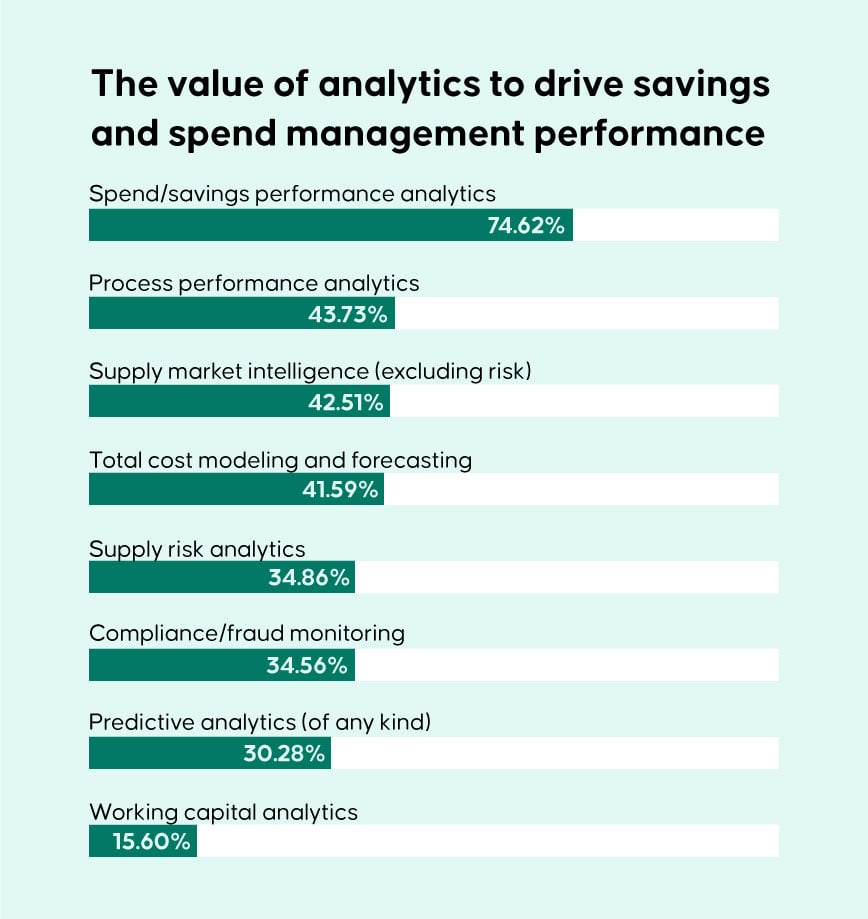 Trend 4# Embracing Mobility Technology
42% of organizations plan to invest heavily in mobile technologies to support procurement activities.

Strategy: Widespread use of mobile technology is another emerging trend in procurement. Mobile devices, such as tablets and smartphones, are now a crucial part of our lives. They have also become essential business tools for procurement specialists who often spend a lot of time away from their desks. Even as many procurement specialists are returning to the office, they'll continue to rely on mobile technology as they spend quite a while away from their desks.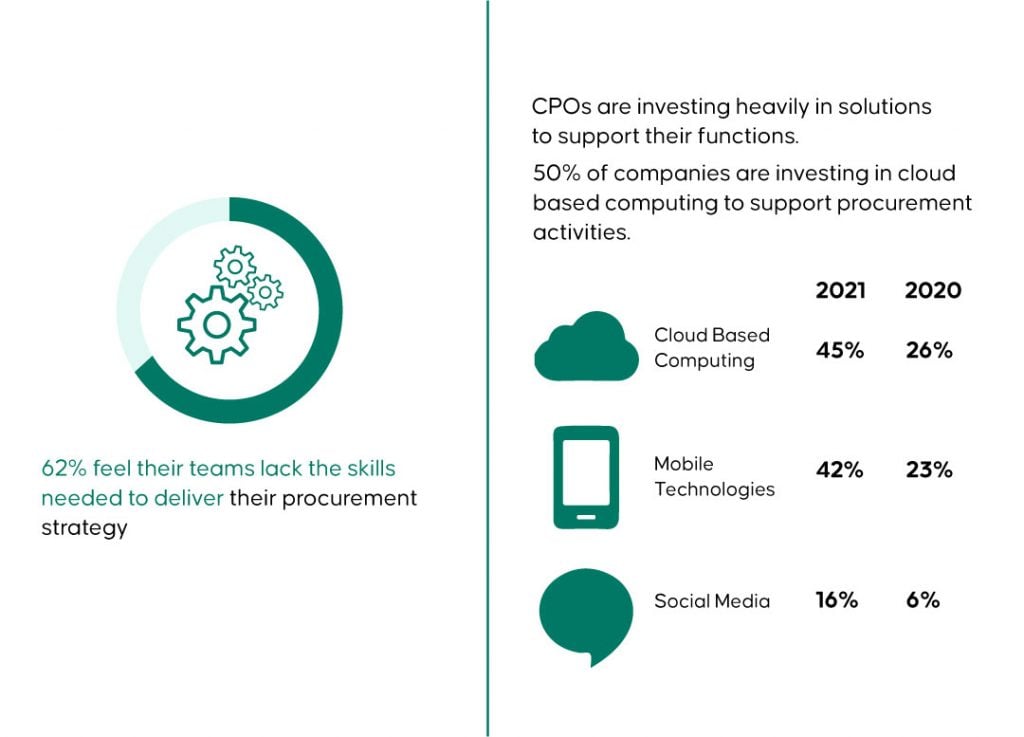 Trend 5# Cloud Ready with SaaS
Cloud computing and SaaS (Software as a Service) products support many business operations, and procurement is no different. As a result, companies may leverage the subscription model to access the latest procurement automation solution without the cost, staff and resource overheads that accompany traditional on-premise software systems.

Strategy: Cloud technology is typically a pay-as-you-go service allowing companies to lower upfront investment, reduce overhead, and enhance real-time information sharing. Companies can scale operations with many subscription-based models with optimal solutions that yield multiple benefits. As a result, companies can now easily incorporate new technologies into their existing digital landscape to run their business processes more efficiently, with reduced total cost of ownership, thereby improving their overall financials.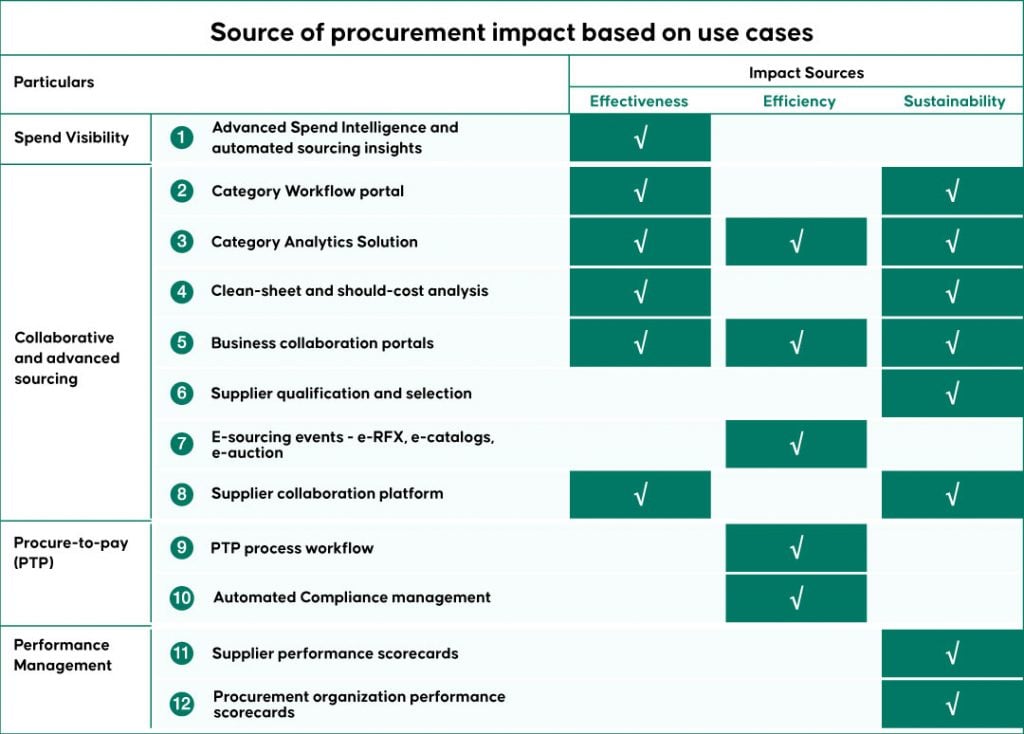 Take Away
"Disruption" is the new constant, and the world around procurement is changing at lightning speed. There's a lot of pressure on the procurement solution providers to create something simple, intuitive, and user-friendly. At Aavenir, we envision the future of procurement as the frictionless purchase and delivery of goods and services across the business, creating a user-friendly experience powered with AI for the entire source-to-pay cycle.
Exciting times lie ahead for procurement as technology is advancing fast. It's allowing us to find new and innovative sources of value. As a result, organizations are starting to compare the procurement organization to how they buy products and services through the different apps they use every day. Data will be that channel to finding those new sources of innovation. Book a demo!
Learn how to change the traditional procurement operational approach so that the team can deliver faster RFx-to-award cycle time with effective supplier evaluation criteria.