Here's sharing a few conversations from prospects from different industries with our Pre-sales team during different timelines in the year.
January 2022
The prospect from the Manufacturing vertical:
"Our invoices are a major pain area, and this may be the perfect solution. However, with supply chain disruptions, we may not get the budget".
March 2022
The prospect from the Education vertical:
"Oh, we know AP Automation is a major problem, but our CFO won't approve this budget."
July 2022
The prospect from the Financial Services vertical:
"This product is amazing and can help us solve many problems. I wish we could demonstrate the ROI to our Business Head."
Every AP manager or IT manager wants to solve Invoice Processing problems in the organization but has a common refrain–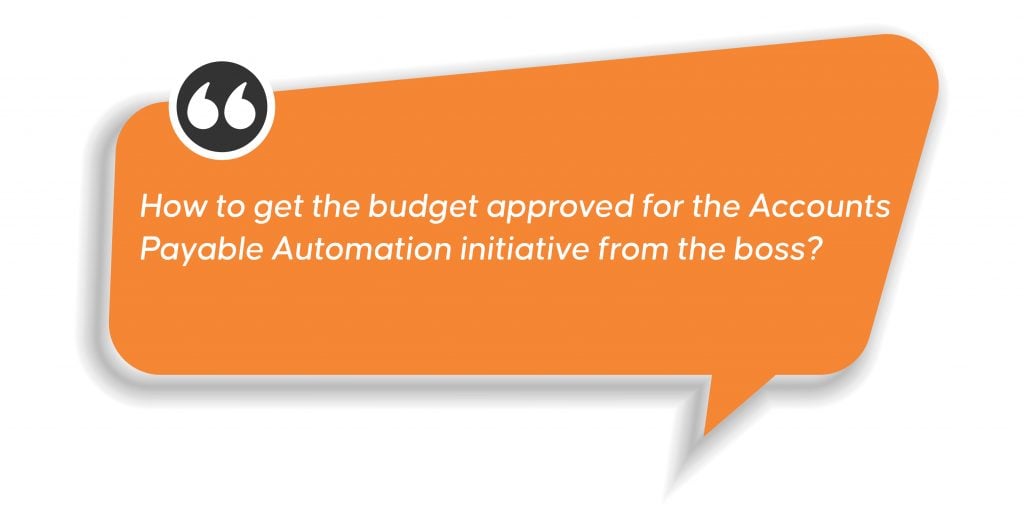 The common factors for selecting Accounts Payable Automation solution can be categorized as: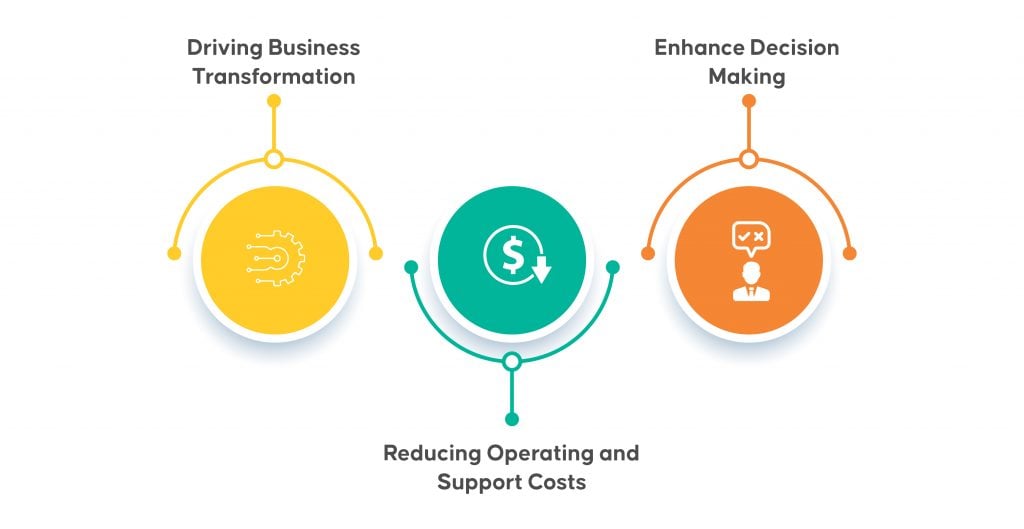 1. Manual invoice processing costs in time and effort
AP Managers can start by calculating the cost of manually handling invoices at their organization. They can begin with determining some components:
How much does it cost finance and the AP Team to process an invoice?
How many invoices does the organization process per month?
How much time and effort can be saved on processing invoices?
How long does it take to approve an invoice?
How long does it take to process a vendor payment?
How much time is spent by the AP Team on managing invoice exceptions?
How long is it taking the organization to process an invoice from start to finish?
How much are late vendor payments costing the organization?
2. Industry benchmarks for all costs mentioned
AP Managers could start identifying industry standards and know-how organizations in the same or similar industry and what benchmarks they follow. For example, AP Transformation Manager can understand the measures and set business goals and criteria to match the industry standards.
Therefore, the benchmarking exercise in the organization is critical to establishing a quantitative plan to achieve and align all stakeholders with participating in the AP transformation program.
3. Possible benefits and core requirements for AP Solution
The AP team already uses an existing set of software tools or solutions to meet business requirements. Some questions to ask internally before disrupting the existing processes include:
How much training will the solution need for all; users?
Can this new solution integrate with the existing set of tools?
Should the tool be a cloud-based or an on-premise solution?
Can a single source of truth be achieved for invoice processing needs?
Can AP solution help set up the invoice validation rules?

4. ROI and Need for AP solution
So far, we have done an internal calculation to achieve all possible outcomes from the AP Automation goal. As a transformation manager, you need to bring urgency to this process.
You can start with setting up the urgency in timelines and why the solution is needed now.
Why should your organization do this now, not later? - Talk about potential losses and missed-out benefits of early discounts, standardized payment terms, and Invoice frauds.
Why fix a working system? - You can set up industry benchmarks with your organization's current state of AP processing. If there are any underlying gaps, the AP automation can fix those gaps in the current system, and the AP team can start utilizing savings.
Will this solution grow with us? - C-level leaders need to think of a solution in the present and future. They will evaluate AP solutions in their current state and show that AP solutions fit the organization's future roadmap.
The right AP solution will scale and have maturity levels to grow the organization from invoice onboarding to detecting invoice frauds. In addition, C-level leaders will need that confidence from you to give the buy-in from organizations.

5. Aligning with Stakeholders and Buy-in
Congratulations on coming this far and collecting all the information!
If the stakeholders have minimum alignment with your research, your business case has a low chance of becoming a reality. Getting the buy-in from each stakeholder level is critical. Your stakeholders include IT, the Finance department, Business approvers, and most importantly, your Boss. You would need a champion from each stakeholder team.
You can start by ensuring the team understands the advantages and has a stake in the complete process – researching and choosing the right AP solution. You want the stakeholders to cheer for your success. So, you need to onboard each stakeholder early and make them part of your vision.
To summarize, getting funding is the most critical step in this process. In this step, spell out the quantitative and qualitative advantages of the AP solution.
Conclusion
After all, the right combination of internal analysis(numbers), external benchmarks, and financial numbers for stakeholders will help you turn the AP transformation dream into a reality. As the organization evolves and grows, the AP processing needs to scale up, becoming agile and supporting faster decision-making. As a result, organizations will need a highly adaptable and robust AP automation solution to transform the AP function internally to support this.